Walkthrough levels 1-20
Level 1-2
Level 1-2
Crystal orb location
Level 1-2
Level 1-2
Place the orbs to mach the energy color
Level 3-4
Level 4
Level 4
Move the shells by drag and drop to find the magic key.Tip: move quickly..
level 5
Level 5
This is how a boat in good shape should look like
Level 6
Level 6
Drag and drop the rope on the hook (or the opposite).
Then use the resulting object (tied hook) and throw it on the red key
Level 10
Level 10

Pretty straighforward.
It should look like this ->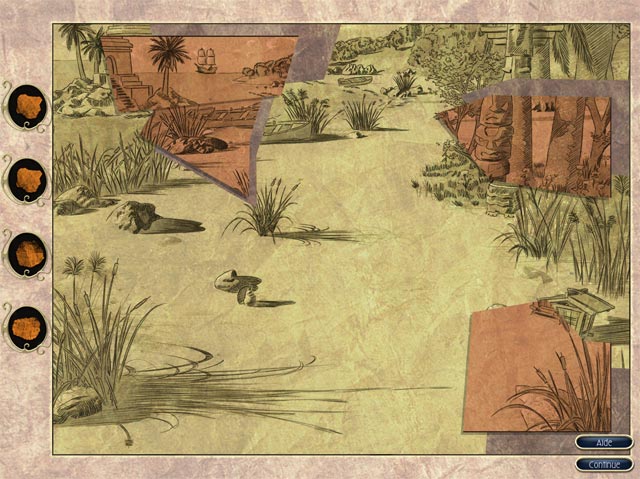 level 14
Level 14
1. Use the matches on the dynamite and blow the dynamite  to scare the birds
2. Remove the glass shard
3. Place the light bulb and you're done!!
Level 19
Level 19
Build the bridge
Level 20
Level 20 Fix the boiler
place the  boiler part as you collect them in the levels
as you mount the brown faucet you will get the red key to explore more rooms
igniting the ore will give you the green key
and finally close the brown faucet to release the pressure