Board scrolling
Automatic scrolling may be disabled using the options menu.
Automatic scrolling occur when you make a match near a side of the game screen. The camera try to center on the match you did.
That move is very slow but some people may find it uncomfortable. The best solution here is to just put the slider to the left and tada ! no more scrolling.
You now have to use the right mouse button, or left mouse button dragging outside the game board (not on tiles and not on the interface) to scroll the board and access out of screen gems.
If you play on a touchscreen, you can also move two fingers at the same time to scroll the screen.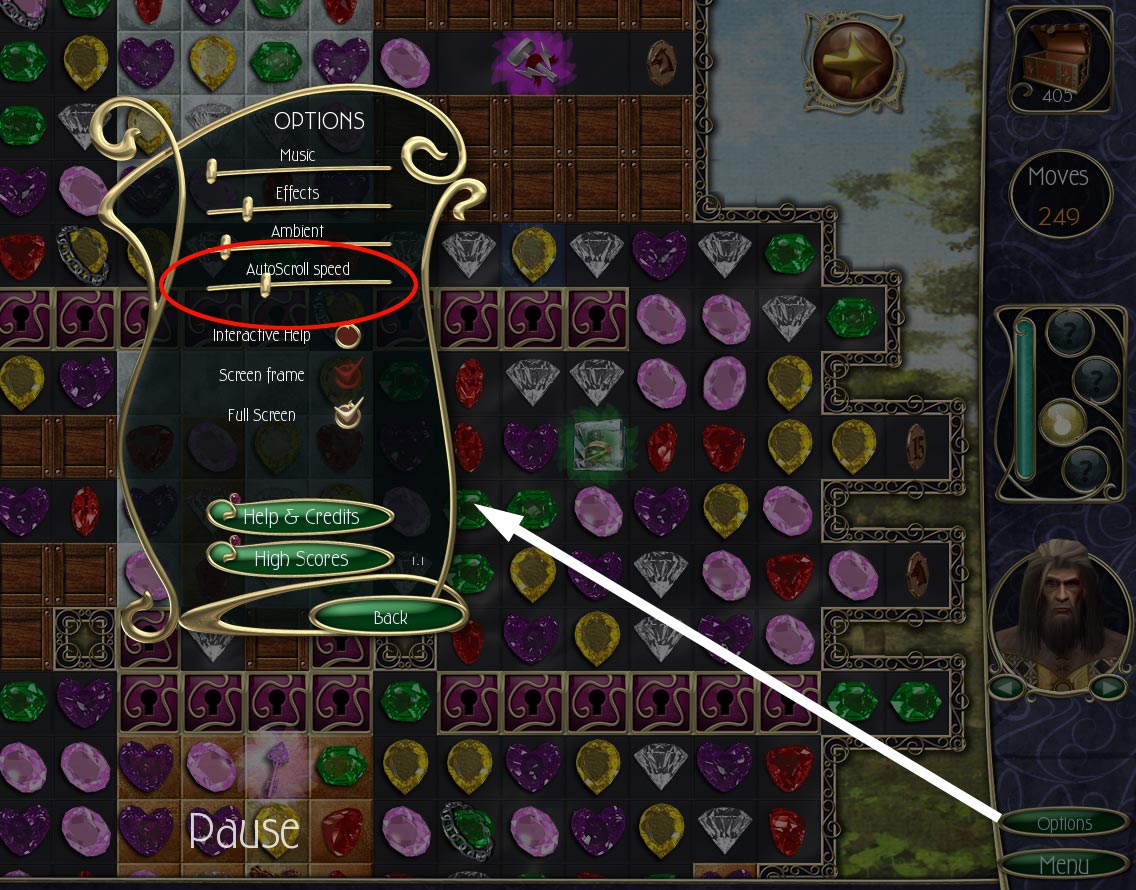 Levels in JM4 are very large.
 Levels in JM4 are very large.
Here the level 50. This is one level splitted in 3 "rooms"